The programs we offer at City Impact are designed to help people grow and improve their lives. We offer educational classes, physical fitness classes, sports leagues, after-school programs and job resource seminars.  Please check back regularly to this website to see what programs we are currently offering.

INNOVATIONS INTERNATIONAL
CHARTER SCHOOL
950 E Sahara Ave Las Vegas, NV 89104
702.216.4337
The mission of Innovations International Charter School of Nevada is to provide our students and staff with an environment that focuses on efficiency, effectiveness, and safety while utilizing sound instructional practices to pursue academic success.
Our City Impact Center campus provides education for grades 6 through 12.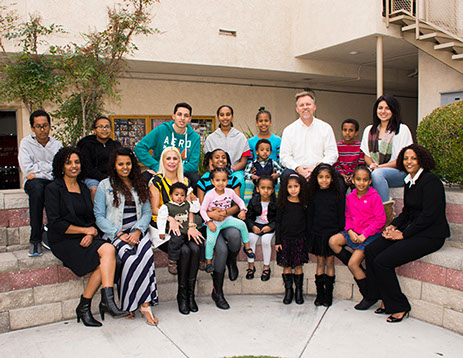 CITY IMPACT AFTER SCHOOL
PROGRAM (CIASP)
950 E Sahara Ave Las Vegas, NV 89104
School Days Tuesday through Thursday
4:00 pm – 6:00 pm
702.888.4CIC
CIASP Director: Mike Husli
Kids and Teens enjoy activities in a classroom setting including help with homework, tutoring and a meal is provided. Kids also get to play in the game rooms and gymnasium.  The City Impact After School Program (CIASP) gives its students a safe haven during the "danger zone" hours of 4 pm – 6 pm. The time of day when youth violence, drug use, and other delinquent behaviors are most likely to occur. We provide effective and thoughtful support to fight against high school drop-out and to ready our students for fulfilling careers in the modern workforce.
Opportunity Village believes that people with intellectual disabilities and their families should have choices in where and how they are served.  So, Opportunity Village provides a variety of different programs which provide men and women with all levels of disabilities the chance to lead a life that had previously been unattainable.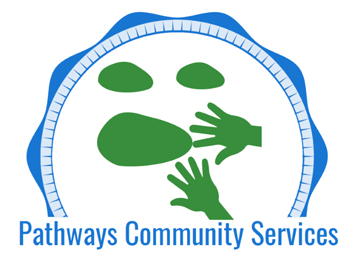 Pathways Community Services
928 E. Sahara Ave, Las Vegas, NV 89104
Office: (702) 363-7284
Cell: (702) 327-7216
pathways@lvcoxmail.com
pathwaystherapynv.com
If you would like to schedule an appointment for Individual, Family, child or couples therapy including substance-abuse counseling please contact our office. Available NOW By Appointment Only
CLASSES OFFERED ON THE CITY IMPACT CENTER
CAMPUS THROUGHOUT THE YEAR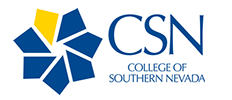 IMPACT URBAN NIGHT SCHOOL
950 E Sahara Ave Las Vegas, NV 89104
702.888.4CIC
Urban Night School Directors: Vic and Sara Caruso
We provide an adult night school to help adults obtain their HSE (High School Equivalency).  We also offer ELA (English Language Arts) classes.  These classes are taught on our campus by the Adult Literacy Program of the College of Southern Nevada.
City Impact Urban Food Bank
968 E. Sahara Ave, Las Vegas, NV 89104
(No phone calls accepted, walk-in only)
Tuesdays, Wednesdays and Thursdays
10:00 am – 2:00 pm
City Impact Food Center Director: Daniel Granstrom
---
Serving families with packages of fresh and nutritious food. We are glad to serve you.

CITY IMPACT CENTER
SENIOR LIVING CENTER
978 E Sahara Ave Las Vegas, NV 89104
702.888.4CIC
New Senior Living Center Now Under Construction!
An affordable, safe and secure environment for low-income seniors to encourage, challenge, and motivate them in areas of health and living in a community.  We also assist them with locating available resources in the community. Currently, a new 64 unit complex is under construction with a September 2019 target date for occupancy.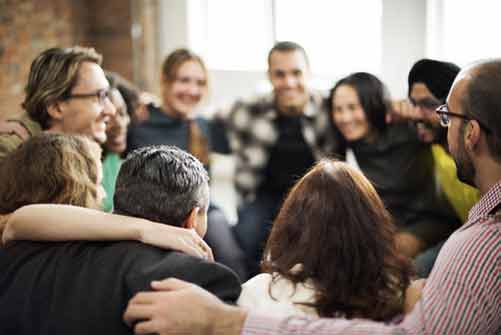 D.I.R.T.B.A.G.S.
Drunks In Recovery Together Beating Alcoholism
w/Gratitude & Spirituality
928 E Sahara Ave Las Vegas, NV 89104
916.380.1711
Recovery Advocate: Breann Dow
If you are struggling with alcoholism or are addicted to things you wish to be free from, we are now offering substance abuse 12-step meetings where those sharing in a common peril can, together, discover a common solution.
Come join us on Wednesdays at 8pm where we trudge the road to freedom and joy. If you or anyone you know is struggling feel free to call.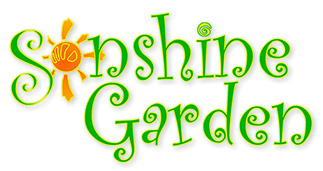 Sonshine Garden
950 E. Sahara Ave, Las Vegas, NV 89104
702.888.4CIC
Sonshine Urban Garden Director: Sara Caruso
The Urban Garden is one of our most recent additions to the City Impact Center campus. Donations from local businesses allow us to create and maintain a beautiful garden to grow fruits and vegetables. The produce is given out to the local community. The garden is also used to help teach the children on our campus how to plant, grow and harvest while also teaching life skills.

Sunrise Children's Foundation
Helping children achieve their potential
950 E St Louis Ave, Las Vegas, NV 89104
702.631.7130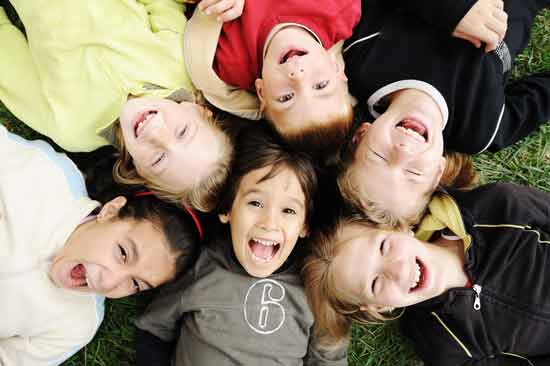 Founded in 1993, Sunrise Children's Foundation is dedicated to enhancing children's lives through key programs that support a myriad of critical areas focusing on optimal child development.  Our Early Childhood Development Program helps children achieve their potential. Call today for pre-screening.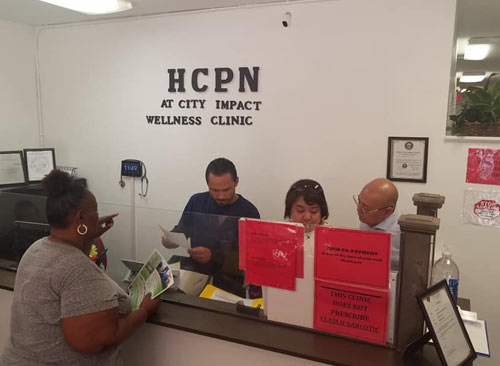 Health & Care Professional Network, LLC (HCPN)
928 E Sahara Ave
Las Vegas, NV 89104
702.740.0650
Mon, Tue, and Friday 9 am- 5 pm
FREE CLINIC HOURS:
Wednesday and Thursday 10 am – 2 pm
Services offered: Children and Adult Medical Care, Radiology, Laboratory, Asthma Care, Behavioral/Psychiatric Referral, Immunizations, High Blood Pressure Checks, Basic Screenings for Lead, Nutrition, and TB, School, Sports, and Daycare Physicals, Well Child Care, Adult Preventative Care, and Vision Checks. 
Medicaid, Medicare, and Most Private Insurance Accepted.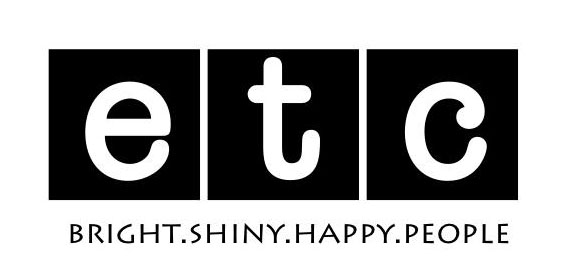 ETC. Staffing at City Impact Center
Tuesdays 4:30 p.m. – 7:00 p.m
(702) 964-8987
ETC. Staffing provides staff for special events, corporate parties, warehouse labor, promotion, and trade shows, event setup and strikes, private events, and just about anything in between.
ETC. Staffing's primary purpose at the 'City Impact Center' is to help people get back on their feet. By providing gig-based jobs, that allow people to focus their time and space on recovery, therapy, outpatient programs, probation and whatever else necessary to thrive.